Aaaaarrrggghhhh! Doesn't it make a defeat all the more frustrating when you come so close to getting something out of the game? Joe Hart made a string of saves, we had marginal offsides, unfortunate ricochets and should have arguably had a penalty.
It was very similar to our season, last season, in that we were so close to succeeding. It makes it more frustrating when you come so close. But it's better that than playing poorly and/ or getting well beaten (ask any Everton fan!).
I'm very proud of the team, they battled hard, matched Man City pretty much everywhere, caused them trouble in defence and we showed that we are genuine challengers to them, and the title. You may look at the table and say 'Arsenal haven't got a chance of winning the title, they're 12 points behind Citeh' and you'd be right. But the reason we are so far behind is because of the dreadful start we made. Things have changed massively since then. And that's not being biased, Jamie Redknapp and Graeme Souness said the same today. So if you summed up the teams since Arsenal's cuurent team was finally formed together, you'd see they are very close.
We have genuine top class players, that we have made rather than bought. Man City have a better squad, and so they should have. They've bought a great squad, we've made one. That's the difference between Wenger and Mancini. Wenger makes players, Mancini buys them.
The point is that there's not much to seperate the teams. Today's game is evidence of that. We are much more solid than we used to be, we have a top class goalkeeper now, we have one of the world's best players in our team in Van Persie, we have Wilshere to come back, our first choice (and all) of our full backs, including Sagna, who is key to the team. So there are a lot of positives. The only significant problem for me is that we need to take some pressure of Van Persie to score the goals and get other players such as Walcott, Ramsey and Gervinho scoring more. We could really do with buying a striker in January. He doesn't have to be world class, he just needs to be really good, Podolski would be good, I'm sure there are others out there too. We don't have as many goals from midfield in us as much as we used to when Fabregas was in the team. We don't reeally have a goalscoring midfielder like him or Lampard, or Van Der Vaart for example.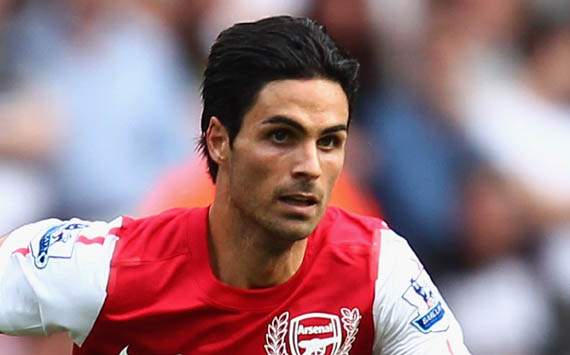 I thought Szczesny was fantastic today, Arteta was also brilliant, Koscielny and Vermaelen were rock solid. I didn't think the Richards handball was a penalty. If that was given against Arsenal, I'd be very unhappy and would feel harshly done by. Also, Van Persie's goal was offside, just. It was a very good finish though.
Anyway, what we have learnt today is that Arsenal can compete with the league's best, even away from home. And we have now got Man City, Man Utd, Tottenham and Chelsea away all out of the way with and play most of our rivals at home now, so there's an advantage we have over out top 4 rivals.
Match Ratings:
Szczesny 9
Djourou 6
Mertesacker 6
Koscielny 8
Vermaelen 8
Song 7
Arteta 8
Ramsey 7+
Walcott 6
Van Persie 7+
Gervinho 6+
Miquel 6
Arshavin 6
Chamakh 6
I can't understand why Wenger took off Walcott for Arshavin, Theo was just beginning to get in the game and have an impact on it. I do think he often makes changes when they're not needed, just for change sake, it's like he gets itchy fingers and can't help but bring them on. Also, if I was going to bring anyone on out wide, it would have been Oxlade- Chamberlain, especially after he did so well against Man City in the Carling Cup the other week.
Overall, things are still positive around Arsenal and I think most of the things to come out of today were actually positive, despite the defeat, and we should collect a healthy amount of points over the Christmas and New Year period.