They are our arch rivals and there is a lot of hate between Arsenal and Tottenham, but don't you ever pity Tottenham? Don't you ever look at their frustrations and failures and feel sorry for them? Isn't it small to not pity them when year after year no matter what they do they still finish below Arsenal and the two respective histories of the clubs points to such a vast superiority in favour of Arsenal?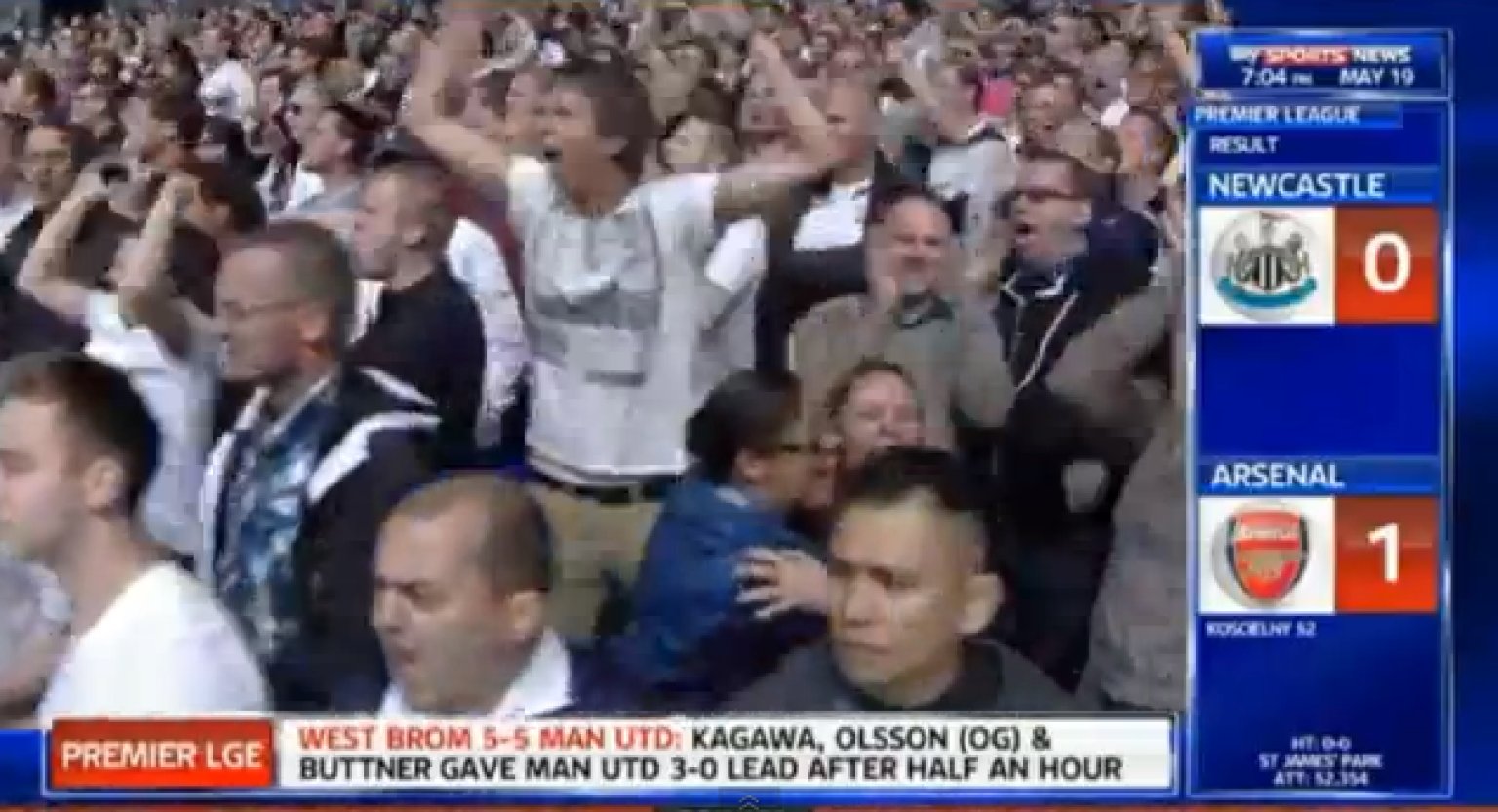 They have had to sit through us winning leagues and cups on a regular basis throughout various periods of history whereas we have had to sit through a lot less envy and hate. Even over recent years when Arsenal haven't being winning anything, we've still managed to out-do Tottenham during years of financial limits and transition. The last two seasons they've looked like nailed on cert's to finish above us and keep us out of the Champions League and both years they've crumbled and we've come out of nowhere to sneak in and overtake them at the expense of them missing on the Champions League.
I dislike them hugely, I hate losing to them. I can't stand their fans but at the same time I can't help but feel sorry for them. I mean come on, they thought Newcastle had scored on Sunday when they hadn't. Whilst that was amusing, it also has to provoke sympathy. Imagine if it was the other way around, you'd be gutted.
I understand the hatred more of older Gooners who have seen Tottenham win the league (OK, really old!) and such things but I have to admit there's a reluctant element of pity within me. For a group of fans to have to cope with such envy, inferiority and hate towards Arsenal must be hard. It's not that I think we shouldn't dislike or even 'hate' them back, I understand that of any Gooner. I myself have a strong dislike towards them but I'm tempted to say I hate Chelsea more. I'd rather us lose against Chelsea than Tottenham so I don't know what that suggests to the contrary. But I've got more envy of Chelsea, they've won the Champions League and now the Europa League and over recent years have won a shed load. Historically they're still far inferior to us so I'm not that envious, but my hatred is often more directed at them because currently they are enjoying a lot more success than Tottenham and, more importantly, us.
So my point is: is it inhuman to not feel sorry for Tottenham at least to some small extent? I'm reluctant to feel it because you never know when that sort of thing is going to come back and bite you. I remember playing for my junior football team and we were 5-0 up at half-time against Halton Juniors. And my watching Gran, visiting for the day, said at half-time that she 'felt sorry' for them. They then came back to give us a very nervy game and we just about scraped a 6-5 win. So the lesson was be careful what you say.
But it's just a passing curiosity about the psyche of the football fan; what does it take to feel sorry for a team you despise? Do you pity your inferior rivals, or merely enjoy your superiority over them without feeling an ounce of pity?