Arsenal have supposedly upped their interest in Ashley Williams (whatever that means). This excites me. It wouldn't have done a year ago but over the last season we have seen some outstanding performances from Williams, notably against Man Utd and Chelsea.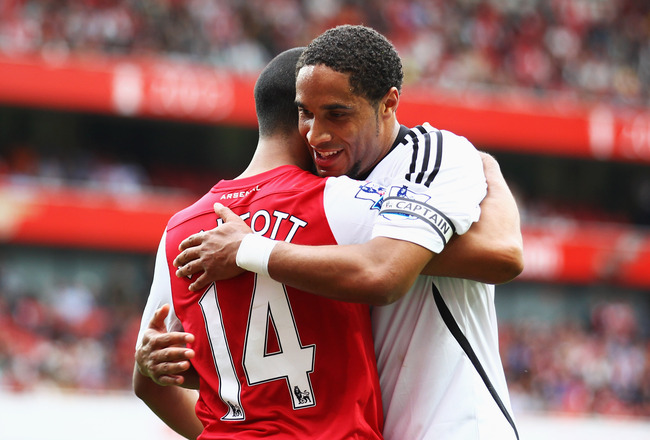 He seems to be a big game player as he has shown over his two seasons in the Premier League with Swansea, as well as being an integral part of them knocking out Chelsea over two legs and Liverpool at Anfield on their way to winning the Capital One Cup. Moreover he is experienced; he's 28 years old which is around the age of being at your peak as a centre half.
Additionally he knows the Premier League, which is crucial. He won't take 6 months or a full season to adapt (like Koscielny and Mertesacker did), he'll be able to slot right in and won't struggle with the intensity or physicality of the English game.
My one worry with him is he does seem to drop the odd clanger, like a bizarrely timed back pass to the keeper. However he seems to have cleaned that up, I don't remember him doing that for a while. I suppose as well his lack of experience in Europe isn't a great factor considering our potential Champions League campaign.
Despite that I think overall he'd be a good signing for anything up to £10 million or so. Experienced, solid, stays injury-free and a big game player. He seems a very attractive option to me, the fact he won't take a while to settle into the league being a big plus. It'd also be good to add more of that British grit and fight we've been developing over the last few years with Wilshere, Ramsey, Walcott, Jenkinson and The Ox. It'd be lovely to see us add to that determined British core.