There couldn't really be a more timely return to form of Kevin Mirallas and Steven Pienaar than this Saturday's Merseyside derby. The Belgian attacker has been below par so far this season and hasn't delivered the standards he did last season. Likewise, since returning from injury, Steven Pienaar has looked out of sorts and they need to get their acts together for Everton to have a good chance of beating Liverpool.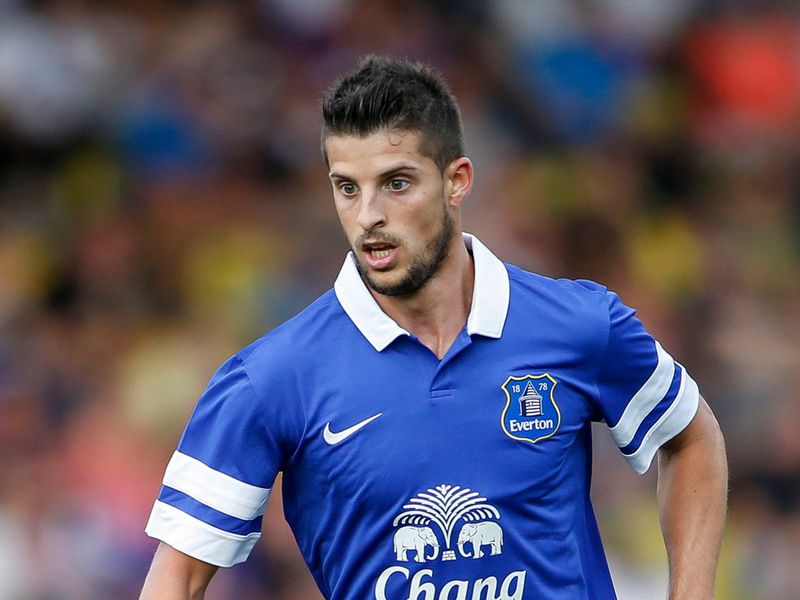 The Liverpool defence doesn't let in too many goals at the moment and with Everton having failed to score in their last 2 games, something needs to change in Everton's play. They need an added sparkle and an extra threat that they haven't had during their games against Tottenham and Crystal Palace. Otherwise the Blues may be a bit too easy to predict and nullify.
Mirallas in particular needs to step up to the plate and deliver because so far this season he has failed to do so generally. Last season he tore Liverpool apart in the first half of the Goodison derby before being forced off injured. He played on the left and was fantastic. He needs to find that sort of drive and confidence in himself in time for the derby. Not only will it benefit him, but also the likes of Lukaku who would be on the end of what is hopefully much improved wing play.
Steven Pienaar has a little less pressure on him for me but he has surprised me over the last couple of games I've seen him in (Aston Villa and Tottenham). He was pushed off the ball surprisingly easily a fair few times and often wasteful in possession. He struggled to have an impact, particularly at Villa and I think he looks rusty and perhaps not quite ready. He doesn't seem himself. To his credit, he always keeps going and keeps probing and trying to create but he just looks poor at the moment.
Those wide areas are key for Everton; so often Everton's best attacks have come from using the ball well out wide and it has been one of their best assets in recent years that they create so much from out wide. I wonder if Roberto Martinez's new style of play has taken that away a bit, perhaps his passing ethos doesn't incorporate sticking to one of the team's main strengths as much- crossing the ball.
I agree with the pass and move philosophy but not it coming at the expense of one of your main strengths. I believe you can have both. The wide players need more license than they seem to be getting to demonstrate good wing play; crossing the ball more regularly (especially when you have a striker like Lukaku in the box as a real aerial threat) and perhaps dribbling at defenders more, which is maybe why we are yet to see the high standards of last season from Mirallas and Coleman.
Whatever the case, Everton must improve out wide if they are to have a good chance of beating Liverpool, especially when you consider how shaky defensively the Liverpool full-backs are. Everton, of course, have the ability to win this game. There isn't much between the two teams, but the wide play must improve for Everton. The form isn't there currently but the ability certainly is.