A quote used very appropriately by Jamie Carragher on Monday Night Football, which describes accurately the ridiculous situation at Arsenal. The fans pay the most expensive ticket prices in the country, remain loyal and supportive to the club and turn out in vast numbers ever week home and away. Yet the club is spending no money on new players and is atrociously unprepared for the new season, and it has already cost us 3 points.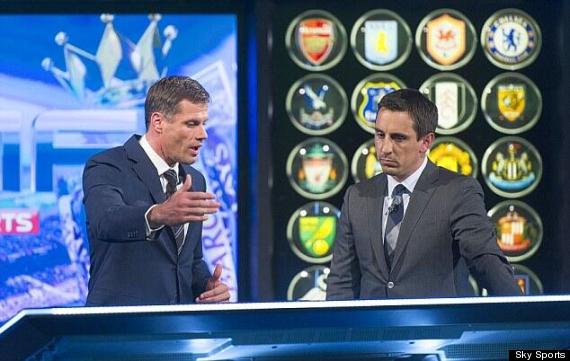 For the ticket prices supporters are paying, they should be seeing an ambitious team containing brilliant players and playing brilliant football. Yet with around £150m sitting in the bank, £70m or so of it available for transfer fees, the fans attended the shambolic opening day defeat to Aston Villa to see no new signings and a

lacklustre

display riddled with an embarrassing lack of tactics, ideas, organisation or preparation for the game. The club is sending the message at the moment that it doesn't really care about on-pitch success, as long as their pockets are being lined with plenty of cash.
The supporters deserve better. The club need to either seriously and significantly reduce the ticket prices or buy some great players and conduct themselves with ambition as they keep saying they will. It's ridiculous that Wenger won't spend a penny over what he deems is the value of the player. But, as Gary Neville says, the game has changed and to get the best players and move forward, you have to swim with the sharks and overspend a bit at times. Especially at this time of the window as well when clubs are even more desperate to hold on to players due to a limited amount of time to find a replacement. Offering derisory fees for players with 2 weeks left of the transfer window isn't what I call giving the fans value for money.
We need to overspend a bit sometimes in order to achieve in the current climate of football. We'd have had Higuain now if it wasn't for Arsene Wenger's ridiculous cheapness and reluctance to pay an extra few million pounds for the striker. We should have activated Fellaini's release clause of £23m when we could. £23m isn't much cost at all to buy us the player we've been screaming out for for years now, not in the current transfer market. If not him, we could have had Luiz Gustavo for £17m if we hadn't dithered and had actually shown ambition by signing this much needed type of player.
We very much need a goalkeeper and Julio Cesar is available for around £2m and we haven't got him. That's surely a no brainer for that fee for such a quality, experienced goalkeeper. If not him, there's Asmir Begovic at Stoke. Simon Mignolet went to Liverpool for £9m. There are so many obvious targets out there that would improve our side and help us progress and possibly win trophies. And after all, isn't that what the club is supposed to at least seriously attempt to achieve primarily? There are so many players out there who would improve us and yet our manager has the audacity to say there are NO players out there who are good enough for Arsenal.

You can list the players that are and have been out there this summer off the top of your head now:
And this is coming from the man who panic bought the likes of Andre Santos and Park Chu Young, thinking they were appropriate signings for Arsenal two years ago. Surely he doesn't really think there are no players out there good enough for Arsenal. How many of the above players would get into our side? A lot. If he does believe that, he's quite simply not doing his job at all and is seriously inadequate for the occupation he's getting paid £7 million a year for.
It's ridiculous to see Arsenal being so unambitious and conducting themselves like this in the transfer market. The supporters deserve better. They overspend through loyalty to the club and it's about time the club showed some ambition to succeed on the pitch, rather than just filling their pockets off it, by overspending themselves when they have to. We have £70m to significantly improve the squad and so far we've done nothing significant about it. It's shambolic. Sometimes you have to overspend to succeed, Arsenal need to realize that.