No, this is not a joke. Nor is it a knee- jerk reaction to beating Blackburn 7-1. I have my reasons for genuinely believing our beloved Gunners can win the Champions League.
It would be a phenonemal achievement, as I think there are a few better teams than us left in the Champions League. But Man Utd and Man City have gone out, the Italian sides aren't as good as they used to be and I think we're more suited to winning cup ties than we have been in recent seasons, because we are more solid and have the players more suited to going away from home in Europe and nicking results.
Real Madrid and Bayern Munich are really good sides, probably better than us. There's Inter Milan, Chelsea and our 2nd round opponents, AC Milan. But I don't dramatically fear those sides. I think with a bit of luck on our side, in terms of the draws (as in avoiding Barcelona) and in terms of luck in games, we can go all the way.
Would you fear Chelsea? Would you fear Inter Milan? Neither side is what they were. Real Madrid are very good, as are Bayern, but I think we're capable of knocking them out on our day, aslong as we haven't got too many injuries when we play them.
This isn't me saying 'We're going to win the Champions League'. It's me saying we CAN. It's a great opportunity to achieve a massive slice, nay a whole cake, of history. And what a turning point it would be for the club.
I think the likes of Mikel Arteta make us more suited to the Champions League latter stages than we have been in previous seasons. He is a solid player, who is a very good footballer and adds more balance and solidity to the centre of our midfeld. As I said in my last piece, Laurent Koscielny is a much better player now, and he's another player who's style is very well suited to the Champions League. We would also have Vermaelen and Mertesacker this season, compared to last, so we should be more solid. We additionally have one of the best players in the world in Robin Van Persie, who is capable of making the difference in ANY game.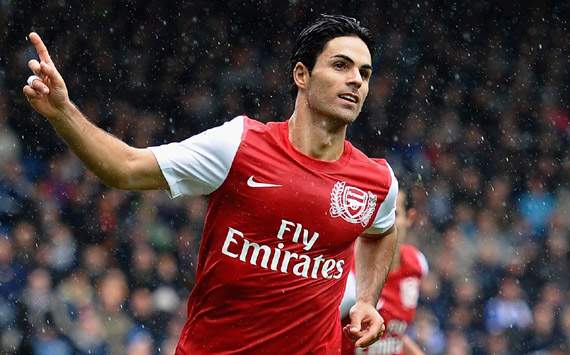 Our win at Marsielle earlier in the season is a good example of what I'm talking about with us being more suited to the compeptiton this season. OK, they aren't one of the best teams in it, but we were really solid that day in defence, but also midfield. Arteta and Rosicky worked really hard and stayed sensible in terms of when they went forward and when they stayed back. Then there was Song, who is a very good defensive player especially. We also have wingers who work back very well, and pace, which is a priceless asset, especially in Europe when we may have less possession and are playing on the counter attack more, especially away from home.
If we avoid Barcelona I think we can win it because I believe we can beat anyone on our day, especially over two legs and, in particular, because we have a more experienced squad now than we have in years.
That is why I think we have a good shout of winning the Champions League this season.
(References- Images: Henry image-
http://freshbread.blogs.com/fresh_bread/images/henry_1.jpg
. Arteta image-
http://u.goal.com/144900/144953hp2.jpg
.)