The big news in football land tonight is that Fabio Capello has resigned from his job as England manager. I can only imagine he's walked before being pushed, otherwsie he's a bit of a plonker. Who wouldn't want to manage a national team as big as England at the European Championships in a few months?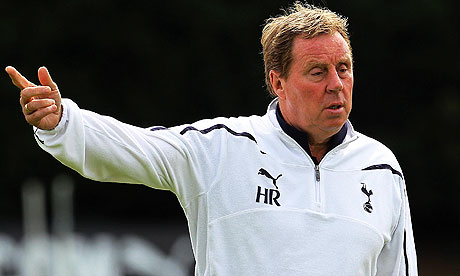 I'm sure a lot of managers would be cueing up for the job, one being Guus Hiddink as Sky Sports News have informed us tonight. But, haven't the FA said that the next England manager WILL be English? In that case we can all but rule out the likes of Jose Mourinho, Hiddink, Arsene Wenger and Roberto Mancini, who is unbelievably being pipped as a candidate, but I can't see that happening at all.
So that leaves the likes of Harry Redknapp, Stuart Pearce, Alan Pardew, Roy Hodgson and Tony Pulis. No, don't worry, I'm only kidding about Tony Pulis! Can you imagine that though? That would be terrible, but quite funny!
The favourite is 'Arry. The general consensus seems to be that he'd be in charge of England 'part- time' for the rest of the season and still be in charge of the Scum as well. I am an Arsenal fan, so I'm quite reluctant to admit this, but I think Redknapp is a good manager. He's probably the best English candidate there is. He's not as good as foreign managers such as Mourinho or Hiddink in my opinion, but he's better than Alan blooming Pardew or 'Woy' Hodgson, who'd have us playing with 11 men behind the ball every game. And don't even get me started on Stuart Pearce. Good grief.
So that seems to leave Redknapp as the best candidate. There isn't really anybody else. The problem with 'Arry is that he has very little experience of managing 'big' teams, in that he's usually been in charge of teams lower down in the league with lower expectations, such as West Ham, Portsmouth and Southampton. He's done a good job at Tottenham but, again, there aren't particular expectations to win trophies there. Qualifying for the Champions League would merit an open top bus parade through London for Tottenham. They haven't been a team that have been expecting to challenege for the title or win trophies year in, year out, like England are whenever entering a competition. So the question is, will he be able to cope with and manage a team of international players to European glory, given his lack of experience in managing at this level? After all, he has never managed a national team before.
The benefit of him is that he's done a good job on the pitch at most of the clubs he's managed. Most importantly, Tottenham, as that's the most recent job he's had, got. He's also a very experienced manager, all be it at clubs with lower expectations. So he'd know how to man manage the players, something that has been a big problem for recent England managers, with the Engalnd ego's bossing the camp.
So, in conclusion, I'd say (with reluctance) that Harry Redknapp would be the right choice for England. There's not really anyone better that's English...is there?